Wild Beer Hire Bars
We are always asked where to get our beer from and whilst we have our bar at Wapping Wharf in Bristol it was time to take the wild out to you with our range of bars available for hire!
Truck Bar
Our Truck Bar, a previous support vehicle it has now been fully converted into a bespoke bar offering 10 keg lines and a fit for purpose bar area for spirits and cocktails. Inside boasts rustic wooden surfaces and state of the art taps providing the perfect pour. Easy to transport, the 25 foot stunner will make an impact in any setting and comes complete with a supporting chiller van to offer an extensive back of house.
The truck bar has been busy, showcasing at the Cheltenham Food and Drink festival, Bristol Craft Beer Festival and private functions. The eye catching truck can be customised to fit any use and can feature bespoke branding solutions and a curated drinks offer to cater for your event needs.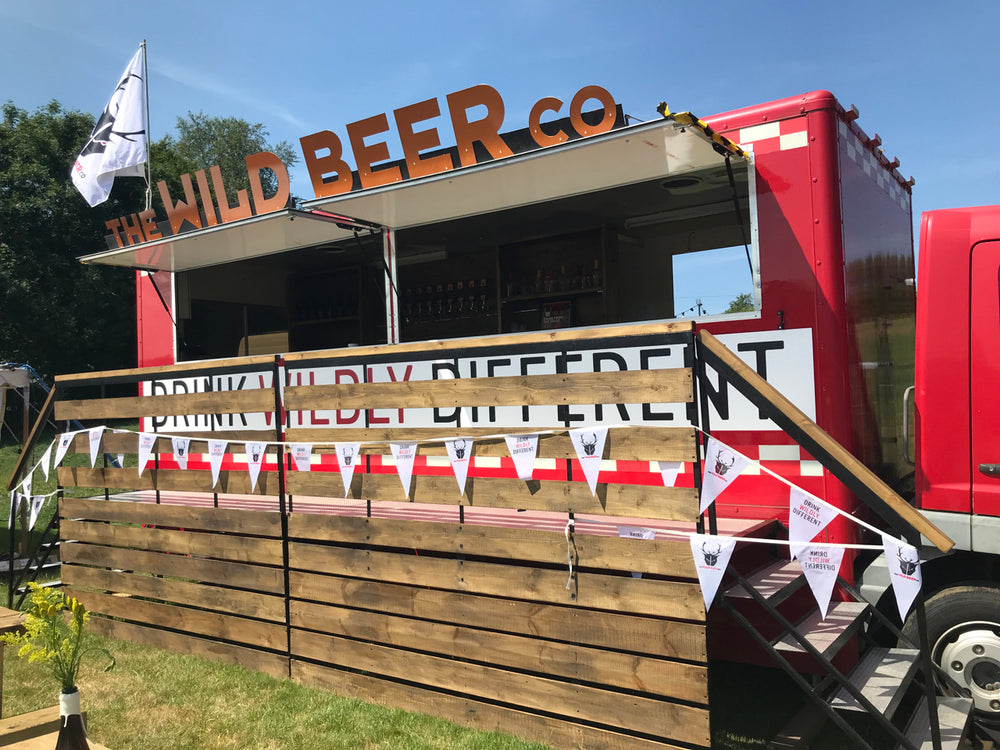 Container Bar
Introducing our 20ft pop up Container Bar complete with 14 lines to pour the Wild at an event near you!

Once in place, the Container Bar folds open to create a truly Wild destination for Craft Beer! A serious statement piece with iconic branding, rustic wooden frontage and a full service copper bar! Command an open space wherever you are and for a truly unique VIP treatment, you can invite guests on to the 25 person roof terrace.
Our Container Bar has been making waves across the country, from the Royal Bath and West Show to a Summer residency at the Tate Modern. We treat each location individually and can work with you to provide a curated list of beers, spirits and cans to suit your event.