The Social Brew Collective
Brewing Inclusively - Drinking Mindfully
Social Brew Collective
In 2019 we created The Social Brew Collective, a project to support and raise awareness of some of the UK's social enterprise breweries.
The project is coordinated by Wild Beer Co's Lead Brewer Russ, who can be contacted by email on: russell@wildbeerco.com

We co-ordinated a series of collaborations pairing Ignition, Spotlight and Tap Social with Gipsy Hill, Wild Card and ourselves. Our series of three beers was launched in December at Kerb in Covent Garden.

Our collaboration with Tap Social took place over twelve months, and established a barrel ageing and blending programme at their brewpub in Oxford.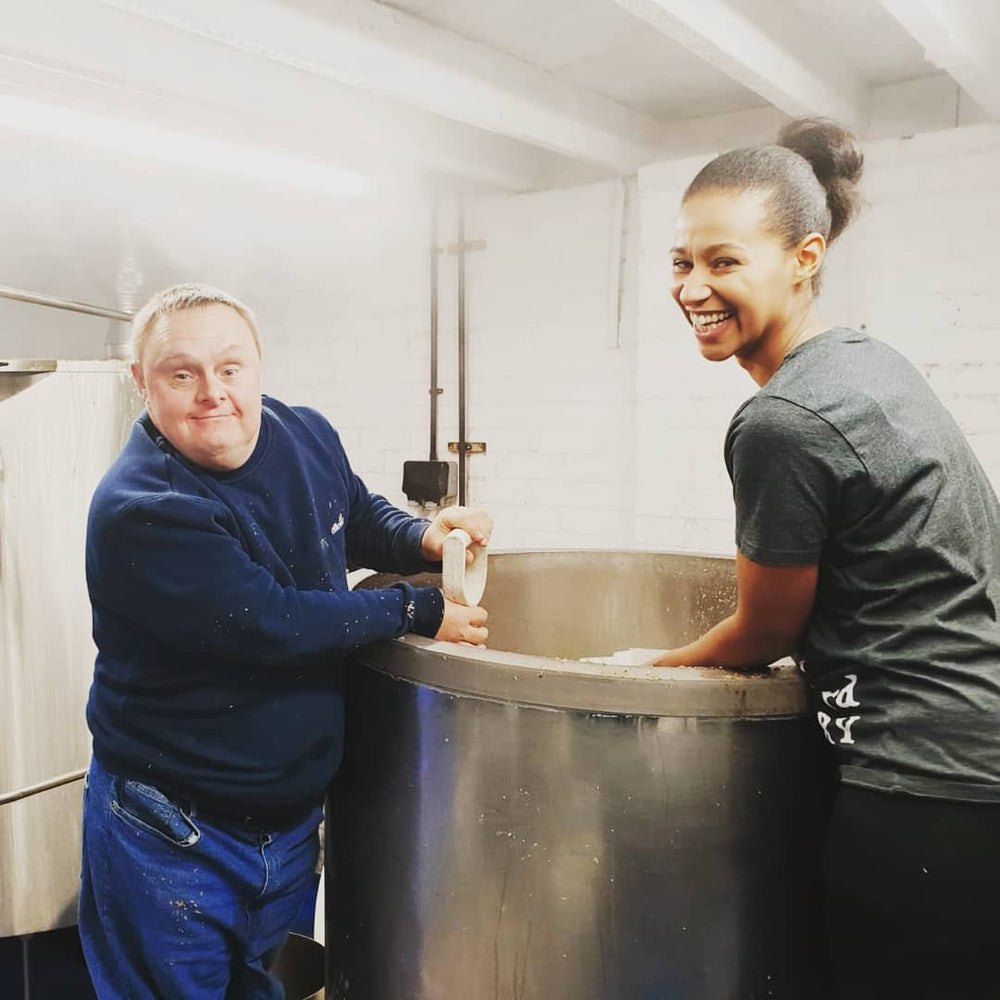 Social Enterprise Breweries
Social Enterprise breweries employ staff who may otherwise find getting a job to be difficult which changes lives through the process of brewing great craft beer
Aiming to highlight the diversity within the brewing industry and the way in which beer can bring people together, each of the social enterprise breweries employs staff who may otherwise find getting a job to be very difficult.
It's vital that the industry recognises the hard work of those fighting for diversity and inclusivity and it champions and supports these moves.
The brewers changing attitude to learning difficulties
Listen to the Radio 4 Food Program podcast 'Pints Of Progress' to hear more from Ignition and Spotlight about their work and collaborations.
Listen Now
At the Wild Beer Co, we want to do good.
We strongly and authentically believe that we should use our position to help others, and that sharing our skills and experience can only be a positive thing for the industry, and the wider community. The more we can help others, the more sustainable their business becomes and the more good they can do in turn.

In 2022 we're bringing the collective back and we're going to make it bigger and better.